Windows 7 End of Life is Coming: What you Need to Know - Part 1
There are two important dates that correspond to every Windows operating system released by Microsoft. Those dates are the end of that operating system's:
Mainstream support
Extended support
Understanding the differences between these types of support is extremely important to your environment. First, it is important to know what support is provided for software and applications. New versions of software and applications are released for many reasons including, but not limited to:
Adding an entirely new functionality
Adding features to existing services
Addressing security risks
Changing the flow of an application
Integrating other applications
Reorganizing how content is collected or stored to make the application more efficient
And much more!
Additionally, new versions of software are constantly being developed. Eventually, older versions are no longer supported. This can happen for many reasons, including the cost to support older versions, but also because providing backwards compatibility for different applications will eventually prevent other advances.
The end of life date for all support for Windows 7 is January 14, 2020. This post covers what you need to know about this date and how you can plan for it, while next week's post will cover specifics on moving to a newer operating system.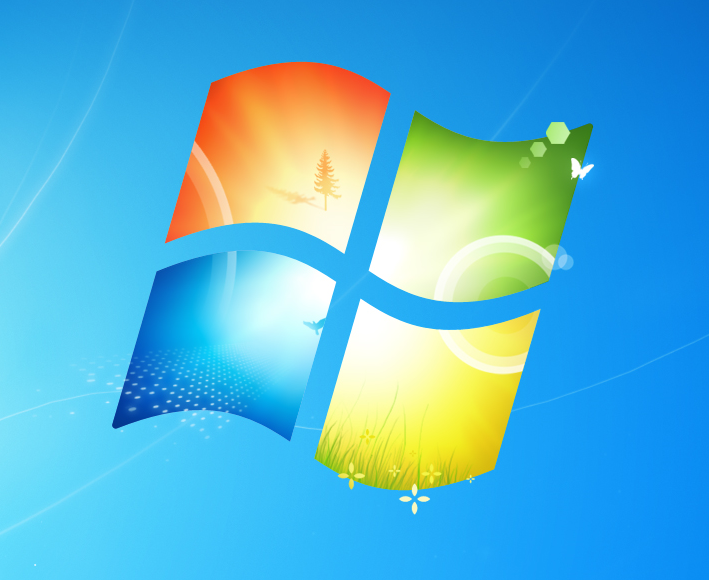 Windows 7 End of Life is Coming: What you Need to Know

The two types of software support
It is important to understand the differences between the two types of support that currently exist. When new software versions are released, they fall into mainstream support. This includes the regular rollout of functionality and security updates. As the software ages, mainstream support ends and Microsoft stops working on feature updates, enhancements and other functionality related changes.
When mainstream support ends the software falls into the extended support category. During the extended support period the software operates the same, but no new features or functionality are introduced. However, software in the extended support category continues to receive security updates which is extremely important because it means you can continue to use it on your network without the level of threat increasing.
This changes once the extended support period ends. At that time the software no longer receives security updates which means if a bug or vulnerability is found, a patch or fix for this vulnerability will not be developed or released to the public. This is a very important distinction because it means the software has become more enticing to hackers or others who would attempt to gain unauthorized access to your data.
NOTE: There are circumstances when security updates are offered post-extended support, but this is only for companies paying costly service contracts.

End of life dates & changes to support cycles
The end of Windows 7 extended support, or end of life, occurs January 14, 2020, or less than 9 months from now. Versions of Windows released prior to Windows 10 generally had 5-6 years of mainstream support. After mainstream support ended, there was an additional 5 years of extended support. This meant each version was provided with security updates for about 10 years.
With the introduction of Windows 10, the support model has changed somewhat. What was once called a service pack is now a feature update. These updates are large installs that can take hours to complete. They can include major changes in functionality and the introduction of new features. Versions 1803 and 1809 are the latest feature updates for Windows 10 and you probably noticed when they installed because they took hours to finish.
Windows 10 feature update versions are rolling out between 1-2 times per year since 2015 when Windows 10 became available to the public. In contrast to previous versions, they are serviced for 18 months. Luckily, feature updates are provided at no additional cost and are automatically installed, unless specifically postponed, so protection is easily maintained.

How you need to prepare
It is always best to prepare for major technology changes months in advance. This allows time for troubleshooting as well as the learning curve required to master the new ways of doing things. The best way to give yourself enough time for a major transition, like an entirely new operating system, is to execute a plan. This plan may consist of:
Thinking about a replacement device
Shopping around locally to test out keyboards, see if the desktop case fits your space, etc.
Making sure your existing equipment will support the new equipment, e.g., is your existing monitor compatible with the new desktop - aka matching connector types as there are a total of 4
VGA - the oldest, analog connector
DVI - the first and oldest digital connector
HDMI - newer, supports sound, digital
Display port - the newest, supports sound, digital support of 4K resolution at 60 frames per second
Looking for sales or specials on devices that meet your desired specs
Purchasing the new device and setting it up
Copying your existing data from the old device to the new device
Installing any third-party software or applications
Once these things have been accomplished, you can begin using the new device. If you leave yourself at least a few weeks, you are more likely to work out all the kinks before needing to transition.  This also gives you time to ensure all your data copied over successfully, that the device operates the way you expected, and that you have time to learn all the new ways to do things.
Windows 7 end of extended support is happening in about 9 months. To protect your privacy and information, it is important to migrate away from older devices before this happens. The greater the buffer you have when moving to a new device, the higher the odds are you will be fully functioning on the new device by this deadline.
In the next post we will cover specific locations where you will find the data you will want to be sure to copy, where to check profile settings and more.
As always, one of the most important things about technology is making sure that we safely use it.