Why You Can't Bold or Italicize Certain Fonts You've Installed Locally
There are so many different fonts to choose from when working on a project but selecting one can be a big decision. There are lots of variations in fonts which is part of what makes choosing one to best fit your project or business so much fun. Fonts can come with several weights - levels of boldness, in italics, in italics by weight, be slanted or vertical, or have serifs - the small lines or strokes attached to some letters. Adding a new font to a local device so you can use it when creating documents and other items is easy. Unfortunately, sometimes after installing a new font the different weights and italics versions may be missing.
This post discusses why you are unable to use italics and bold for certain fonts you have installed locally.
Why You Can't Bold or Italicize Certain Fonts You've Installed Locally
Adding a new font to your local device is a fairly quick process. Wherever you are choosing a font family from, there are a few things to consider. Before committing to a font, keep in mind you will have more design options if you select a font with multiple weights and italics. The takeaway here is that looking at fonts with several different styles will provide greater flexibility and is going to be better for most users.
NOTE: If you are using the font for web design, you can always modify the weight of the font using styling (font-weight), but in other programs this can be more challenging, and in others, nearly impossible.
Once you have added a font family to the Fonts folder on your local computer, you will need to restart any open program where you want to use the font to have access to it. Applications will only apply new fonts when they open. Once you have restarted an application, if you have access to the font but do not see any Bold or Italic modes, it is possible you need to copy over different or additional font files.
To install a font with access to all versions of the font:
Download the font family to your local device.
If necessary, unzip the folder by right-clicking on it and selecting "Extract files...".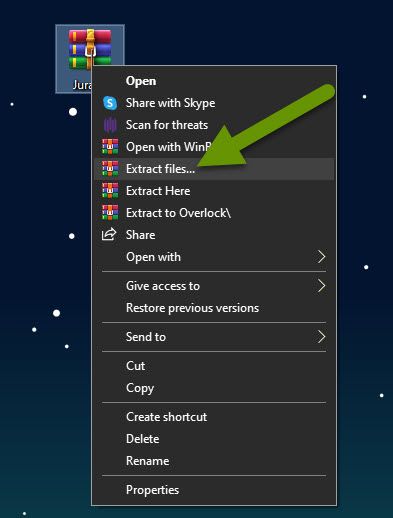 In the "Extraction path and options" window, choose the location to unzip the folder to and click "OK".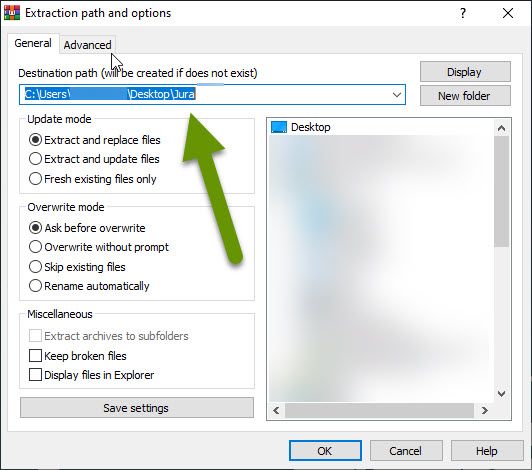 NOTE: The default location to extract the files should default to the same location as the zip file. Saving the zip file to your desktop makes it easier to locate and copy to the fonts folder.
Once you click OK, you will have both the zipped and unzipped versions of the files.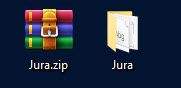 Open the unzipped font folder.
If you installed a "Variable Font" type of file when copying the font file to your Fonts folder, you are likely missing some of the available options. This can cause you to not have the ability to italic or bold the font in applications like Adobe.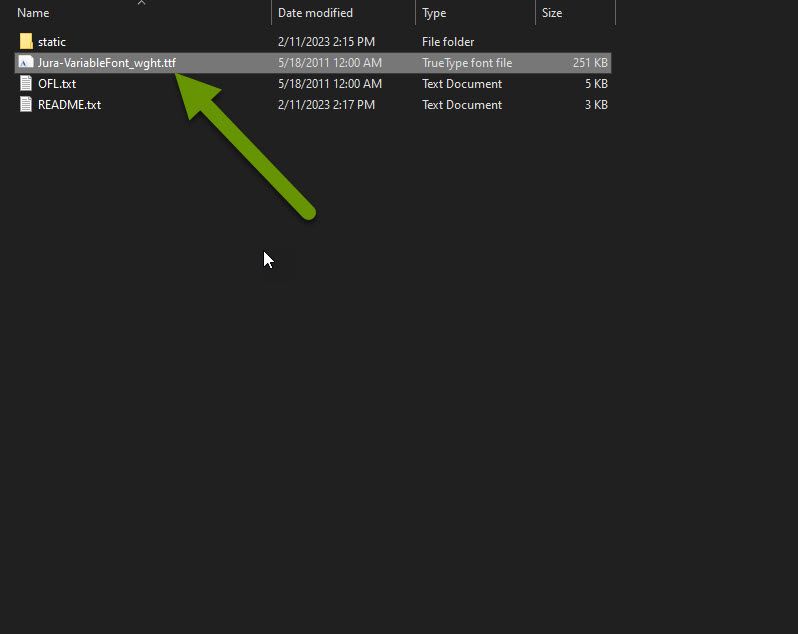 Look for a folder inside the font folder. Open any available folder.
In my example, there is a folder called "static".
Inside the static folder are all of the available font styles, many of which were not available to me in specific applications.
Drag and drop all of these files to the Fonts folder located at C:\Windows\Fonts. Be sure you are comfortable doing this and familiar with this folder before doing this.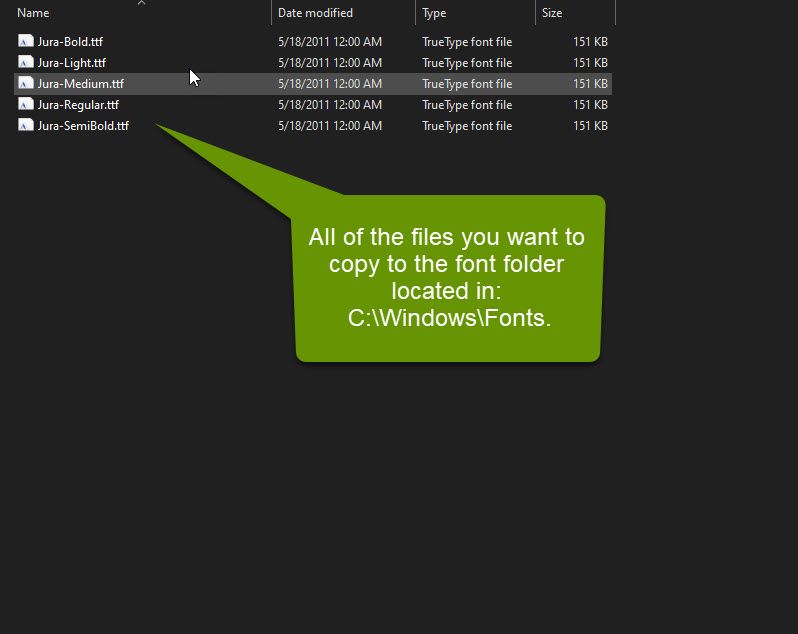 Once all of the files have been copied over, scroll down to the font in the Fonts folder.
When you look closely at the different fonts, you can tell immediately which ones have only a single file, and which have multiple font files in them. For example, in the image below, there is a stack of sheets showing Jura has multiple files, while both fonts above it are a single sheet of paper, meaning they have only one file.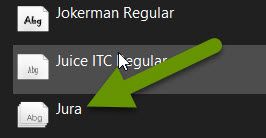 Close any applications where you want to use the newly installed font.
Reopen applications and you should now be able to use all of the font versions.
Installing additional fonts for projects, design, marketing or branding, is a fun way to make a statement about the type of project. Many custom fonts are free and installing them can be done in minutes. This makes using custom fonts a fantastic way to make some changes without incurring great expense or time. If you tried installing a custom font and have limited functionality, it is possible you simply need to install all of the available font files. Once this has been done, restart applications and you should have access to all available font files.
As always, implementing new things can be frustrating when they don't work as expected, but knowing how to fix them is key in moving forward!