Why It's Important to Regularly Update Your Website & How To Get Started
A website helps educate visitors about who you are, what your business does, and to make sales. For a website to accomplish this, you must create engaging and relevant content that is easy to follow with clear call to actions. For this to work, you must get visitors to your website. To do that, you must market your content and work to increase the Search Engine Optimization (SEO) value of your website so it appears in searches.
To do all those things, you have to create and regularly update content. Luckily, there are plenty of updates that do not take a lot of time to implement. This is the first of two posts discussing ways to update your website in the following three categories:
Making visitors, including repeat visitors, pay attention.
Increasing Search Engine Optimization.
Increasing engagement and click-throughs.
This post discusses why it is important to regularly update your website, ideas to get you started, and things to consider when making changes.
Why It's Important to Regularly Update Your Website & How To Get Started

This part discusses visual aspects of your website in addition to explaining what SEO is and some of the ways you can increase it. Part two will delve further into SEO and finish with increasing engagement and click-throughs.
#1 - Making visitors, including repeat visitors, pay attention
How people view your website
It takes effort to get visitors to your website. This is why it is important to have good content on each page - so that you keep visitor interest once you get them there. Interest is what turns into engagement and click-throughs. So, how do you keep people's attention? It starts with understanding how people view your website.
In general, people's eyes start in the upper left corner of your website and work their way down and to the right. Knowing how people interact with webpages can help you place content for best visibility and interaction.
How people process different elements
An equally important fact is that our brains process images 60,000 times faster than text, according to a Business 2 Community visual marketing study. This means representing your product, service, or other important information with images is good for your website. Videos are also a great way to represent items in use, before/after scenarios, customer testimonials, and employee spotlights.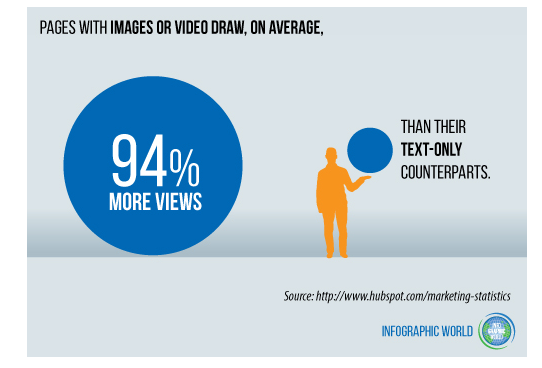 Keeping the attention of return visitors
Imagine walking into a grocery store you often visit. As you walk along gathering your items, you barely notice individual aisles. This is normal because visually, your brain recognizes that items are where you expected them to be, so the information is processed and deemed not important enough to demand your focus.
Now, picture walking into that same store, but right after a complete redesign. Do you know where everything is? Of course not! This causes the visual portion of your brain to pay attention, to take note of details because they are different than what was expected.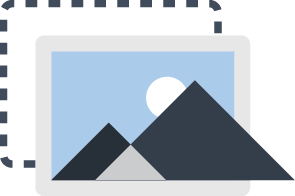 It is in your benefit to update images and videos whenever possible so you force returning users to pay attention when they visit your website.
Some examples of how images and videos can be updated or added to your website are:
New products for sale.
Showcasing new services or additional features for an existing service.
Adding newer, higher resolution images or images with unique and interesting angles and perspectives.
Representing data that is otherwise explained in text.
Welcoming visitors to your site and giving a quick explanation of the purpose of your site.
NOTE: It will not help you to simply move items around in a way that is counterproductive, non-sensical or just for the sake of moving them. Always be purposeful with your website content and design.
#2 - Search Engine Optimization
SEO is a huge topic, so this series will focus on explaining why SEO is important, as well as four major areas of interest that the average user can implement to increase the SEO value of their website.
Frequently changing content
Search engine optimization is important because it increases the odds your website will appear in search engine results, which is one way to connect people with your website. SEO includes making your website known to web crawlers, which are used by search engines to regularly index the data on websites. A website is crawled more often when its content changes more frequently. This, along with other factors and over time, increases the relevance of your website and can lead to a higher rank in search results.
NOTE: While it is important to consider SEO as you develop content for your website, you and your visitors will be better served if you prioritize content first, and SEO second. There are multiple reasons for this, but can most easily be explained by understanding that an SEO value is determined through analysis carried out by machines using algorithms, while websites are visited by real people looking for an answer to a problem.
Testimonials
Have you ever read a review or testimonial for a product or business when considering a purchase? Like most people, the chances are you have, which proves the point that reviews are an effective way to market your products or services. According to a BrightLocal consumer review survey, the average consumer reads 10 reviews before trusting a business.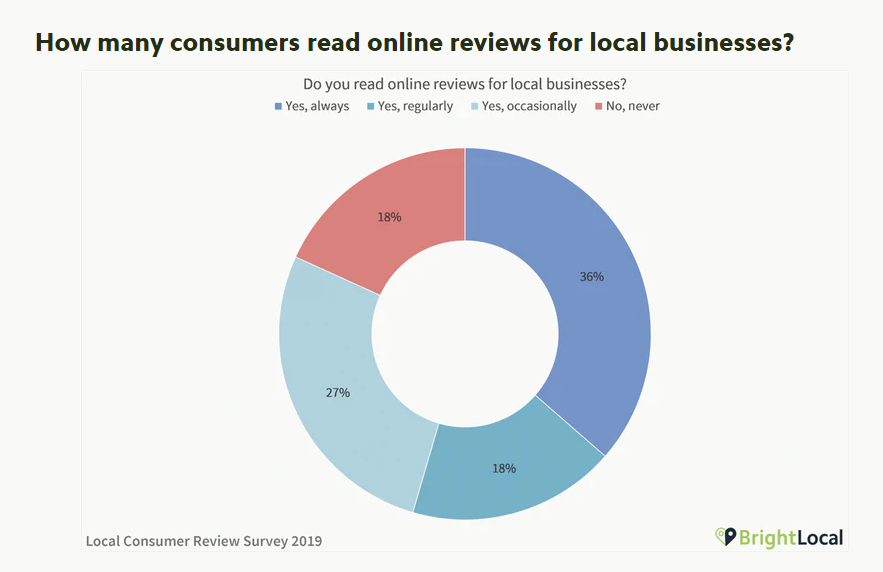 Adding testimonials to your website is a great way to allow existing customers to communicate with potential customers. Customers can share why your products and services are unique and why others should consider doing business with you in a way that comes across as more authentic than if you did it yourself.
Testimonials are effective either on their own page on your website or attached to specific products or service pages. Be sure to update reviews regularly, the same way you would any content on your site. Also, consider these do's and don'ts:
Make sure the reviews you put on your website are authentic! I cannot stress this enough. DO NOT write fake reviews.
Do not copy parts of reviews in a way that skews the overall intent of the review.
It is fine to copy reviews from social media and other sites that are industry specific, as long as they are accurately represented.
Verbal testimonials are okay to use as long as you ask permission first and accurately represent what was shared with you.
This post explains why it is important to make regular changes to your website and gives ideas on types of changes you can make. It also discusses why SEO and web crawling are important for your website to appear in search engine results. Next week, in part two, we will discuss SEO keywords, sitemaps and factors for increasing engagement and click-throughs.
As always, making the most of the work you have already done is key in saving time and being more productive!