How to Upload Tax Documents to a Secure Server
Once the new year begins tax season is nearly upon us. New forms are due to our employers, employers owe employees tax documents, and a myriad of other documents are due to people from mortgage loans and investments. The end of January is the deadline for most tax documents. Anyone expecting a refund will usually try to file as soon as possible which makes February a very busy month for individuals and tax professionals.
If you use a CPA to process your taxes, they might provide access to a secure portal for you to upload all of your documents. This is a safer way to share your documents versus mailing or emailing them. This post covers what the upload process looks like and why it is important.
How to Upload Tax Documents to a Secure Server

First, let's discuss why a CPA uses a cloud-based secure server. A CPA, or any other professional who needs to share documents with clients in a secure way, can use a cloud-based service that provides a secure location for them to share files with clients. Once the CPA has an account, they create sub-folders for each client. With client folders created, they invite each client to upload files into their own personal folder using an email invitation. Clients only have access to, and can only see, their own folders.
Using a cloud-based secure service allows clients to send files to their CPA rather than using insecure email or traditional mail. CPAs control access to each user folder by setting permissions that requires user authentication.
Uploading files to a secure server
To access your personal folder, you will need an email with a link to your folder as well as a user id and password. The user id is the email where the information was sent. The first time you connect you may need to set a password.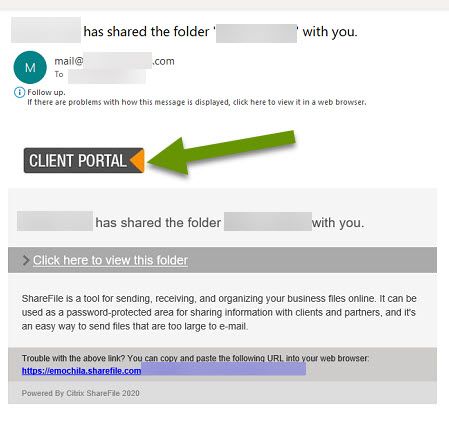 Click the link in the email to access the cloud-based secure server.
In this example, the software is called ShareFile which is a Citrix service.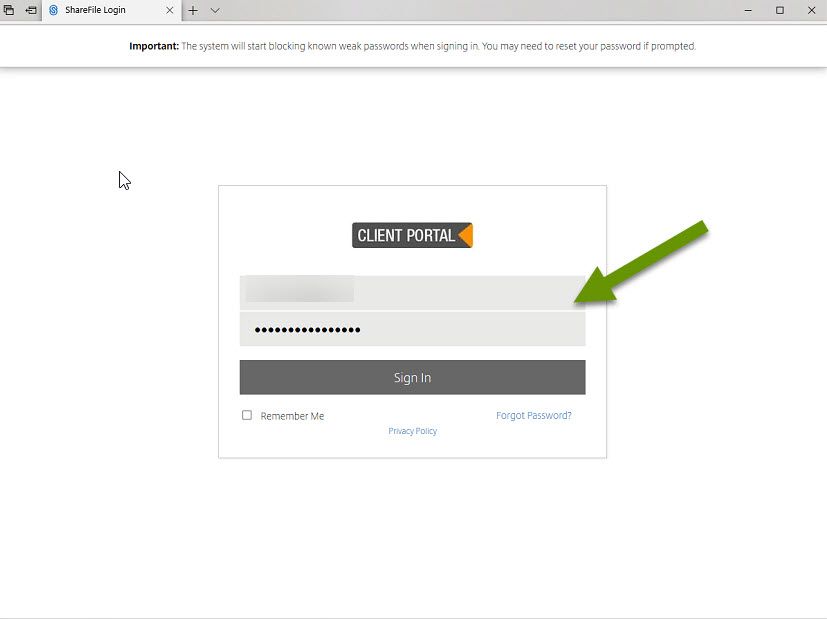 Once you have logged into your account, you are directed to your specific user folder.
From here, you can see any existing files that have been uploaded, upload additional files, check your inbox, and log out.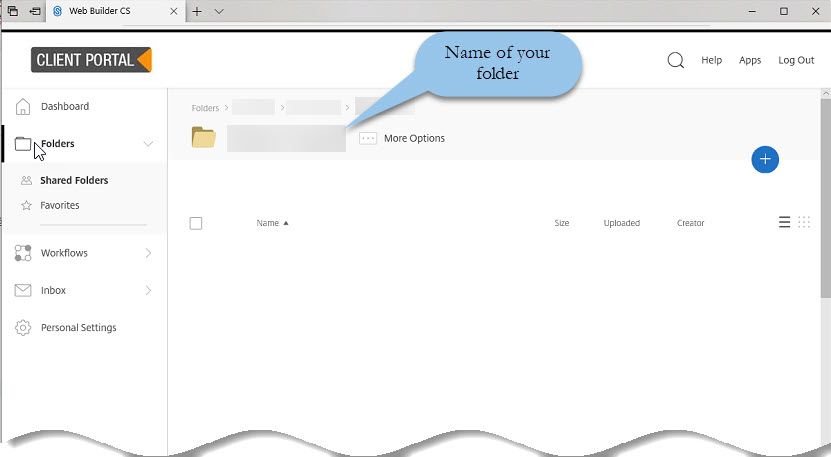 To upload files, click the Add or plus button, depending upon what is provided by the service you have connected to. In this example, we will click the blue + button in the upper right corner to access the upload menu. This menu will provide multiple options and changes from a + to an x once accessed.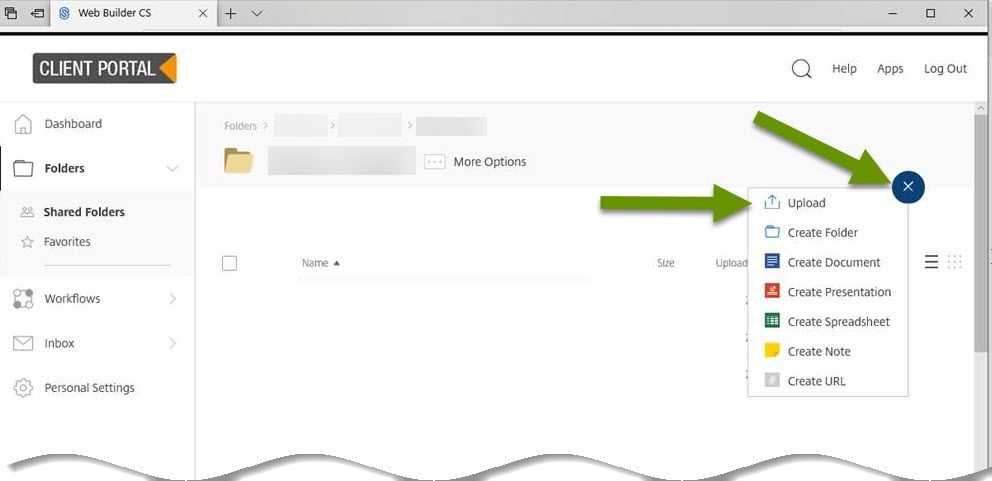 Click "Upload" in the drop-down menu.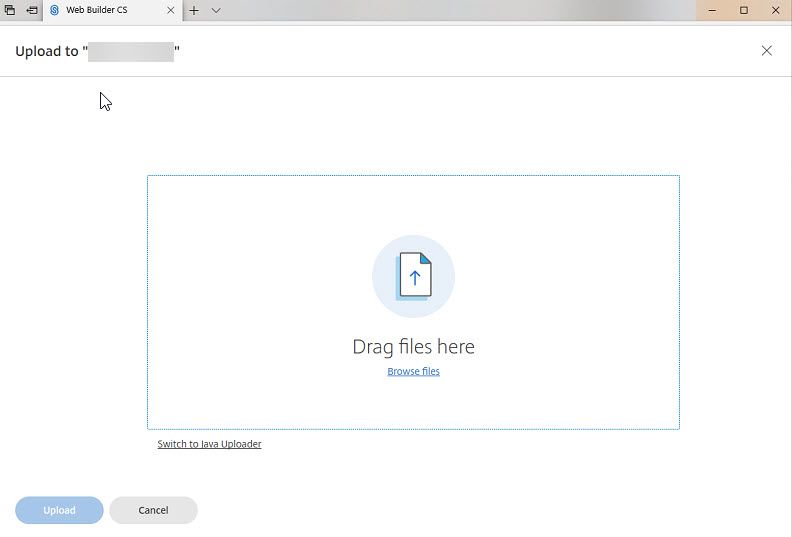 From within the upload window, you upload files by dragging and dropping them into the box in the window or clicking the "Browse files" link and selecting files to upload.
Note: Keep in mind you cannot drag a folder or upload a folder by browsing to it. Only files can be uploaded, either individually, or by dropping or selecting multiple files at the same time.
As you add files to upload, they are listed in the window.
Once you have added all the files you want to upload, click the "Upload" button.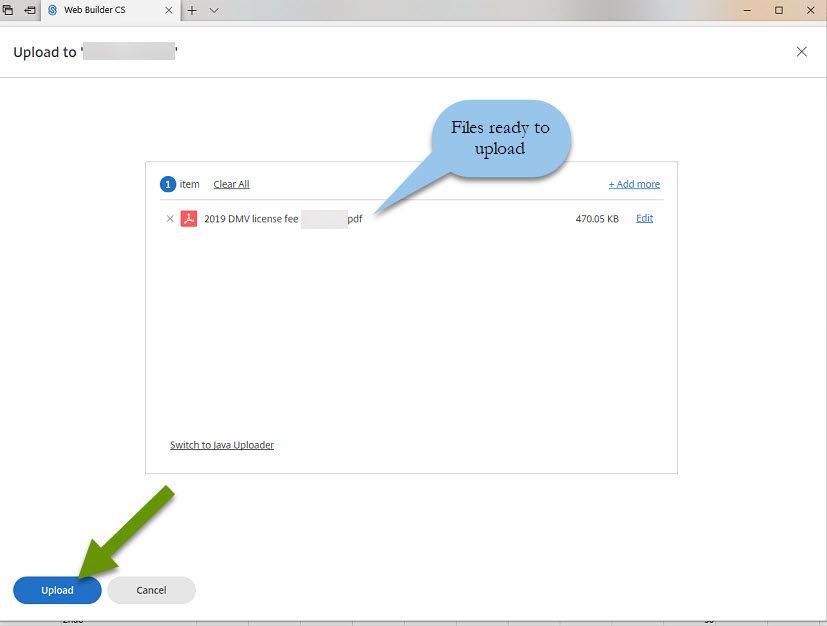 Once the files have been uploaded, they are listed in your folder.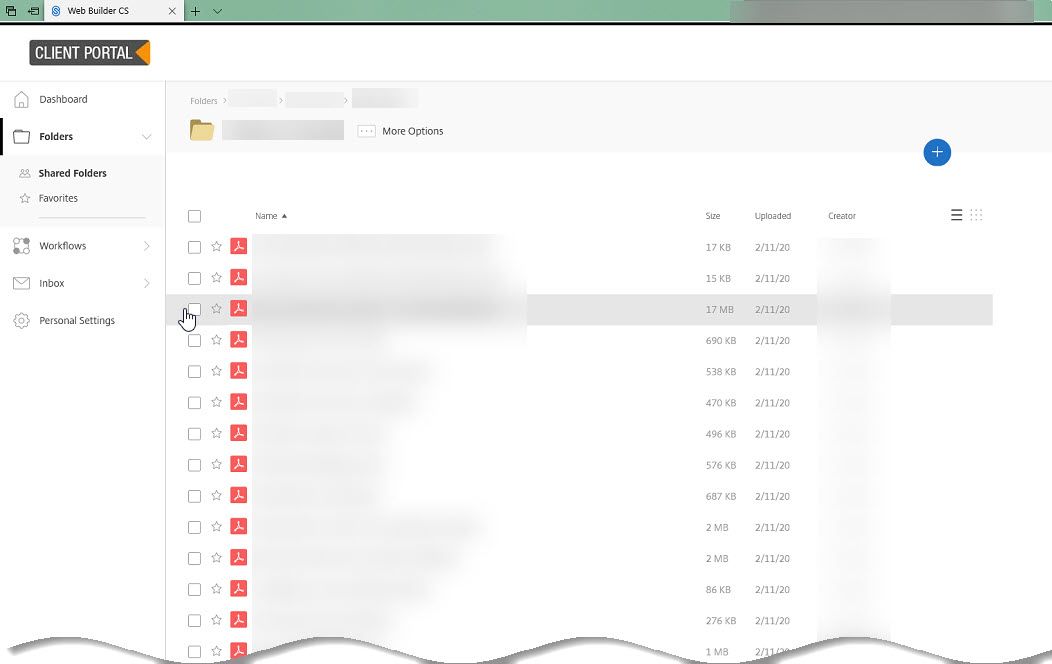 It is always a good idea to verify all the files you intended to upload are listed. If any files are missing, click the blue + button and add files following the same process.
Lastly, if you prefer, you can receive email notifications whenever a file is uploaded to or downloaded from your folder. Simply check the appropriate boxes at the bottom of the folder screen.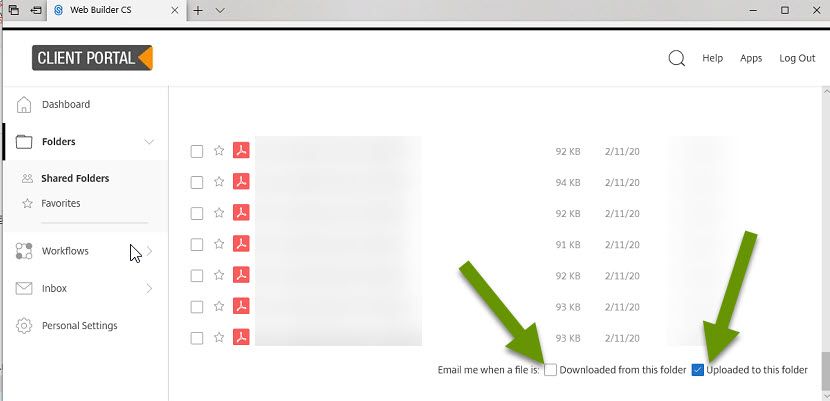 Using a secure cloud-based service to share files with your CPA is safer than sending files via email or traditional mail. This post shows how to upload files into ShareFile, which is a Citrix product. Different versions of cloud-based secure software exist and have varying options and screens than those above. Luckily, the process remains relatively the same.
First, log into the cloud-based service to access your user folder. If you do not see your folder, look for navigation on the left or a minimized menu. Next, select all the files you want to upload, keeping in mind you cannot upload a folder. Once all files have finished uploading, be sure to verify they show up in the list of files in your folder.
As always, when used correctly, technology can provide great protection to your files but it is critical to know how to use it!