How to Set Unique Default From Addresses for Each Email Account in Outlook
Many Outlook users have multiple email accounts connected to the application. If you are not sure how to set this up, you can check out this previous post showing how to organize more than one email account in Outlook. For those who are using Outlook for multiple email accounts, beyond the order of appearance, controlling the from account for all emails is really important.
This post discusses how to set unique default from addresses for each email account connected to a single Outlook application.
How to Set Unique Default From Addresses for Each Email Account in Outlook
The importance of the from address is that this is what shows up as the sender when you create new emails. Additionally, the Sent folder relative to the from address is where you will find the sent email if you need to refer to it later. Being able to track emails and communication consistency are why it is so important to be sure you are sending emails from the correct email addresses.
There are two ways to set up the default from address in Outlook:
Have a single default from address that all emails are sent from by default.
Send from each individual mailbox separately when you have clicked on that mailbox.
Most people will probably want each mailbox to use a from email address that corresponds with the email account they are using, rather than having a singular from address for all email accounts.
To modify this setting:
In Outlook, click on File in the upper left corner and select "Options" in the menu on the left at the bottom.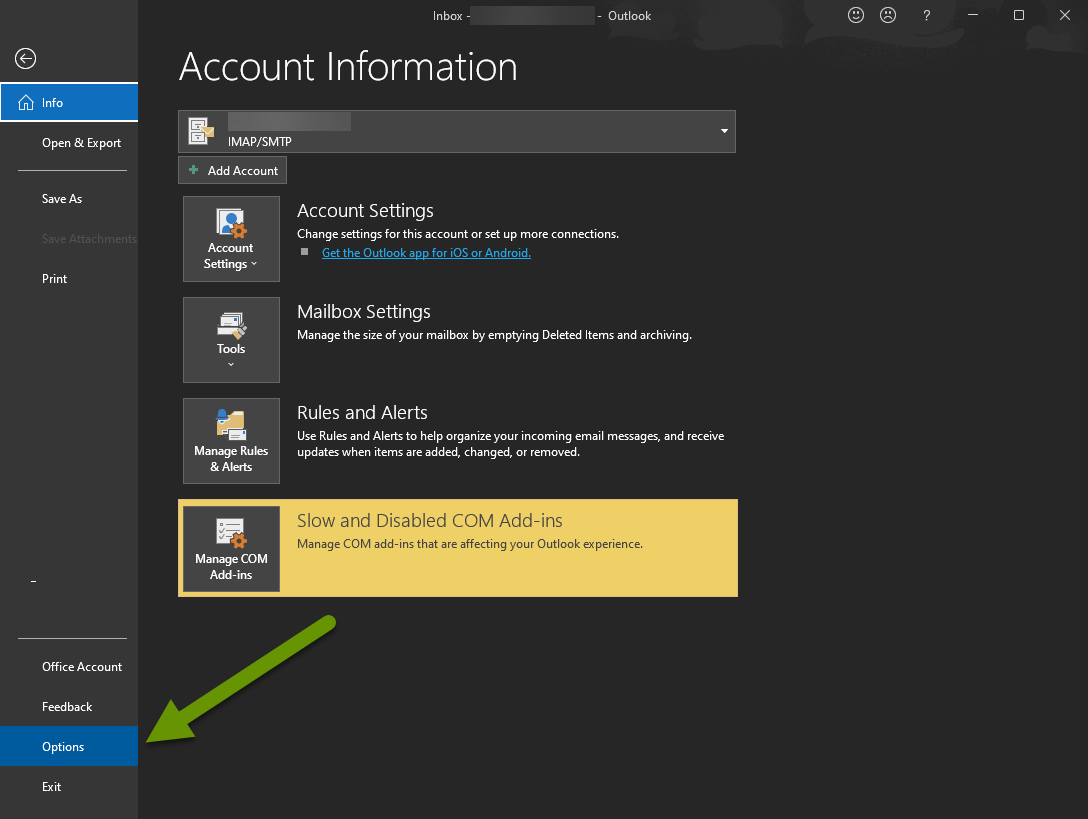 In the Outlook Options window, click on the "Mail" tab in the left menu.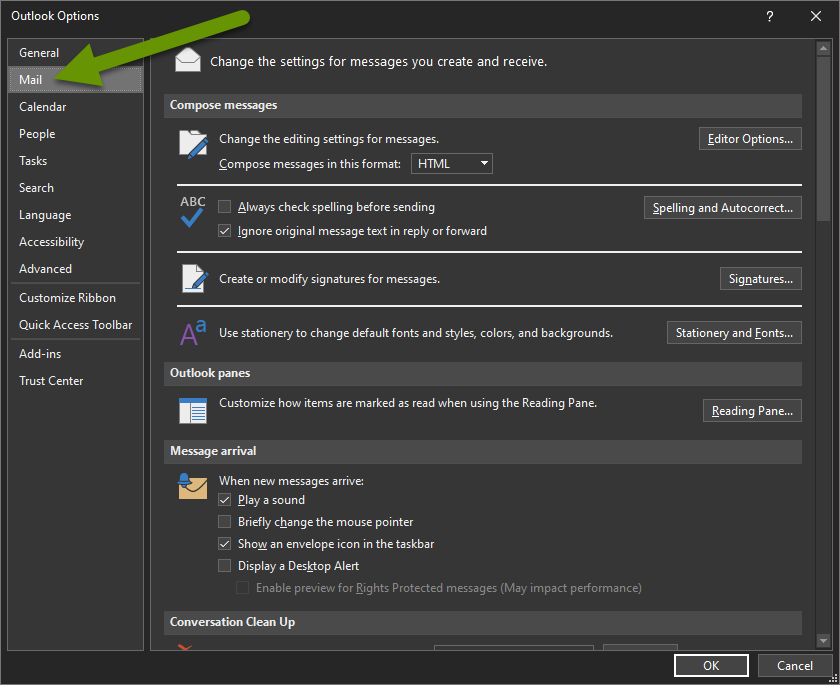 In the Mail menu, scroll down to the "Send messages" section.
Uncheck the box next to "Always use the default account when composing new messages.
Click the "OK" button at the bottom to close this window.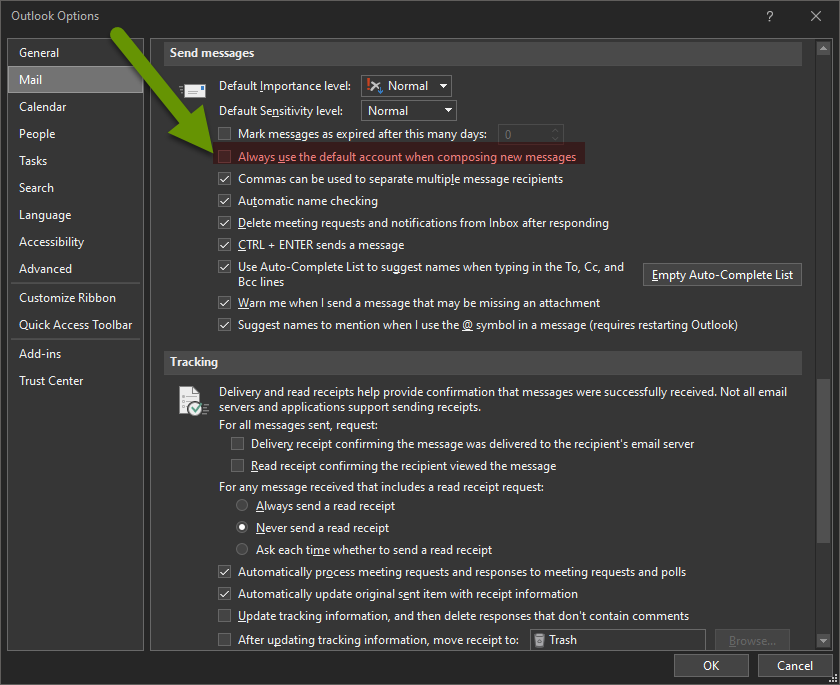 Unchecking this box will default to using different email accounts when sending from each unique account connected to Outlook. This means if you click on a secondary email account in Outlook and open a new email, the from address will represent that email account rather that the original primary email account.
If you decide this is not how you want your email to work, or you prefer to send from a singular email address for all email accounts, you can simply check the box above to accomplish this. This could be helpful if you have several accounts connected to Outlook that are distribution lists, which you cannot email out from since they are not true mailboxes, or if you are part of an email group where you want to respond using your unique mailbox so a recipient knows who is replying.
Configuring Outlook to allow you to create new emails using a different from account that matches each email attached to it is simple. Using Outlook options, simply uncheck the box for always using the default account when composing messages, which will only use the one default email account.
As always, understanding all of the settings in an application are key in getting them to work for you!