4 Things to Know Before Signing a Copier Contract
When a business purchases a copier, it is often a big expense, especially for smaller businesses. Large copiers are a good investment for many types of businesses, though they are costly. The cost per printed page is much cheaper than using individual printers, there are less machines to maintain, and requires less ink and toner varieties be kept on hand.
Additionally, business copiers offer convenient and efficient printing for multiple paper sizes and types. This may include making booklets, stapling, sorting, printing on legal paper, and much more. Many companies use this machine as their office fax machine as well.
Unfortunately, the more complex the machine, the costlier the contract. For many organizations, the cost to purchase a copier outright is not within their budget so a monthly lease is often much more appropriate. This post covers 4 things to consider before signing a copier contract, which typically lasts 5 years.
4 Things to Know Before Signing a Copier Contract

Before signing a multi-year copier contract, make sure you ask and are satisfied with the answers about the following items:
What is included with the setup process?
What are the guaranteed response times?
Is the machine new or is it a refurbished machine?
Do you have a backup printer in case of extended down time?
The setup process
The setup process is more complex than you may think. Before you sign a copier contract, be sure you find out what is included with the setup process. Consider the following items in particular:
Testing the admin password - Be sure the admin password to access all the administrative features of the copier works. This password is entered on the copier to access the admin panel. Certain settings are only accessible here so it is important to have this password.
Make sure the features you need work properly - If you intend to use scan to email, scan to desktop, faxing, or other features like this, be sure to test them during the setup process. It is far better to work out any issues when the copier is initially delivered than find out after the installers have left.
Determine who will install any necessary software - If your company does not have a full time tech staff or onsite tech staff, you will want to ask if the copier installer will install any necessary software onto your staff machines so they can begin using the new copier. At the very least, be sure they give you a copy of the software or show you where to download the best version of the software.
Support window for repairs and issues
Signing on with a local company is great if it is possible, but it does not have to be a deal breaker if they are not. What is most important is knowing what their response window is for support calls. Check to see if there is a guarantee, and if that guarantee or their response window is acceptable to your business.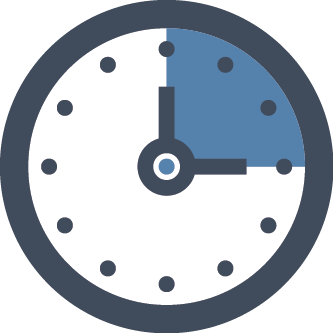 Response times may vary between 2 - 8 hours. If your business will be greatly affected by having the copier down, say in a law or tax office, then ensuring you have an appropriate support response time will be one of the most critical aspects of your contract. Different companies provide different levels of support and often have different support tiers with varying costs to meet the needs of your business.
Device status
Most copier contracts offer a buyout option at the end of the leasing contract. This option is provided as a service to the person leasing the copier, but is helpful to the copier company as well. This keeps their inventory down and keeps them from having to pick up the copier, which can be expensive.
It is important to note that many copiers leased under copier contracts are refurbished machines. These machines were likely used by another company under a previous contract. If you think you might consider purchasing the copier at the end of the contract, you will want to know the machine's status ahead of time. Like any machine, the older it gets, the higher the maintenance costs.
Backup options
Lastly, be sure to consider how integral the copier is to your business. If the device being down for even an hour will greatly affect your day-to-day operations, you will want to be sure you have an onsite backup printer that meets the most common needs of your business.
When purchasing a backup printer, consider:
The typical amount of use during the support response window
The most common printing needs of your business
If the printer would be able to meet your business needs for an extended period of time. It is possible to have to wait for a part that went bad to be delivered.
A copier can bring efficiency to your business and the cost per copy is typically much cheaper than a standard printer. But, before signing a multi-year copier contract, it is important to make sure you understand what all is involved. Some important things to consider are: what is included with the setup, what are the support response times, is the device new or refurbished, and do you have a backup printer in place just in case you need it.
As always, the right tech saves time, money and frustration, but it is important to be sure it fully works to your advantage.